About NSO Services Products Patents Cases Contact us
---
New Sun Biopile
▊
Product description
(1) Special treatment for wastewater

(2) Increase the number of good microorganisms

(3) Provide space for microbial reproduction

(4) Absorb pollution and decompose it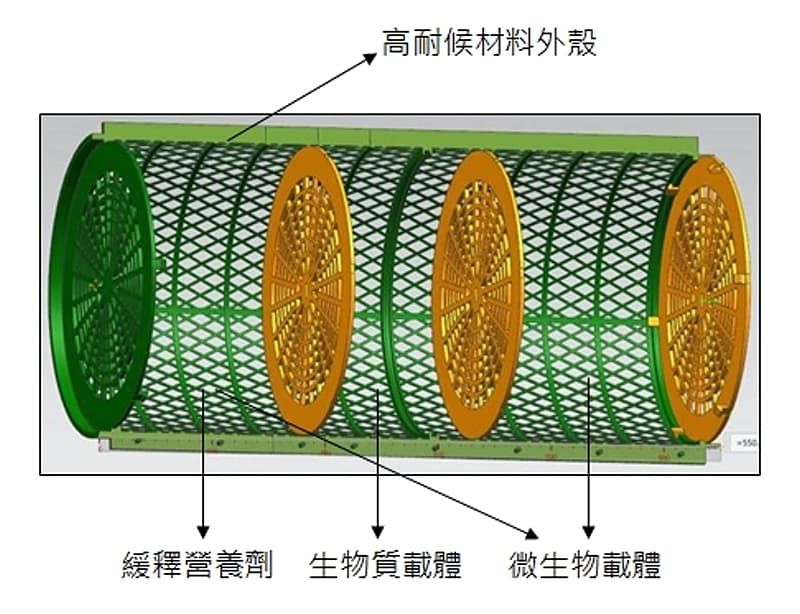 ▊
Product features
Combining concentrated microorganisms and special slow-release nutrients, the purification effect will start when placed in wastewaters.
Bio-material carrier provides space for microbial reproduction.
The appearance is correspond for water line, superior absorb pollution ability.
The depth of suspended New Sun Biopile in water can be adjusted freely, suitable for various environments.
▊
Applications
Pond channels, septic tanks, system of sewage treatment, aquaculture pond, etc.
▊
Guideline, usage and reminders
Put New Sun Biopile in water, it should be used with New Sun Bioactive Water or floating board for a better performance.
Avoid physical impact.
It should be replaced every 3 to 6 months.
▊
Specification
Diameter: 21cm
Length: 55cm
Weigh: 2.5~4kg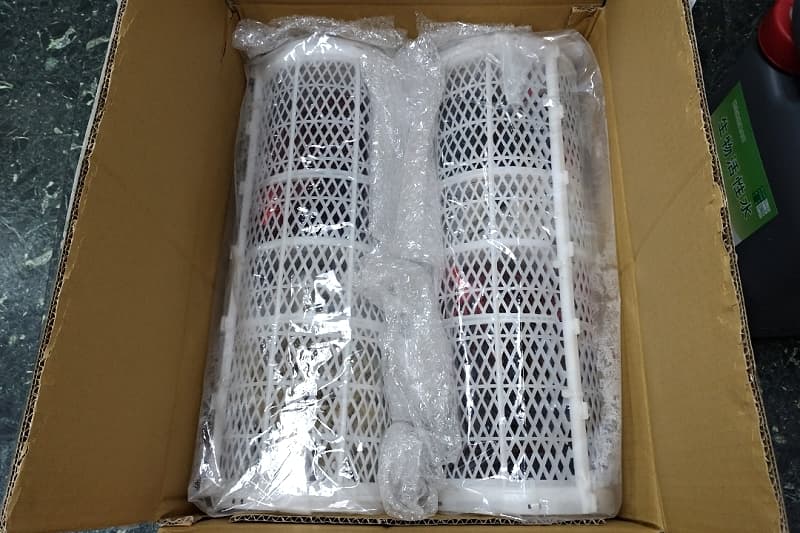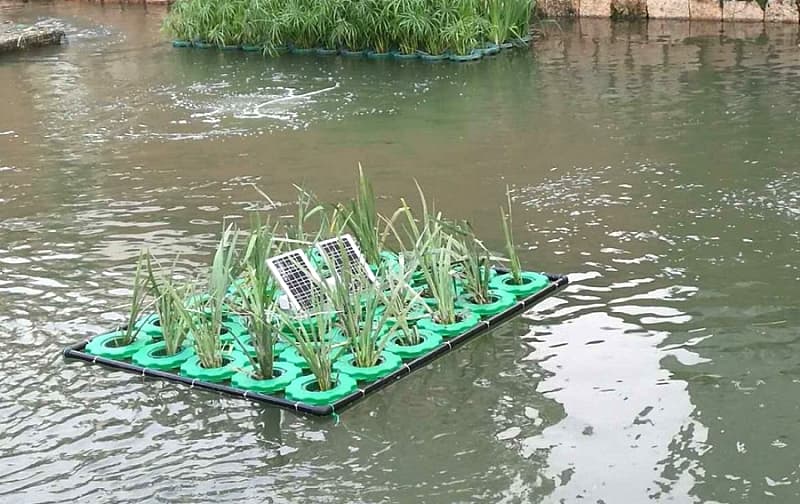 ▊ 環保 GREEN
      ▊ 創新 SPECIALTY
      ▊ 專業 INNOVATION